I recently finished reading The Circle – this is my review! Read on to find out what I thought of The Circle by Dave Eggers.
REVIEW: The Circle
In this review I'm going to be comparing a lot of it to the Netflix adaptation of The Circle, because  I watched this a few years ago before I even knew there was an original book it was based on.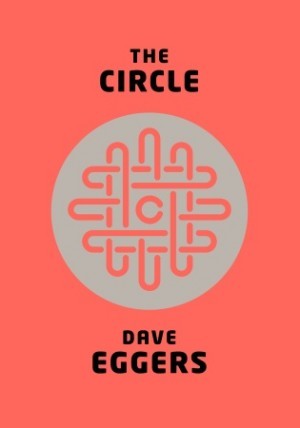 [ Amazon ]
CHARACTERS–
Some parts of The Circle were infuriating, because Mae completely changes over the course of the book – but rather than seeing this as a problem or a fault, I saw this as the exact point of the novel. Mae allows The Circle to change her, fundamentally, because she begins to value her social media appearance more than her personal values. The Circle acts like a cautionary tale; social media is a great benefit but capitalism and total control can be catastrophic.
PLOT–
The plot of The Circle is quite unusual but I don't want to be too specific about why because it ventures into spoilers territory. The ending was a twist but not in the usual way – most of The Circle's film adaptation follows the book quite closely, but in the final couple of chapters the book and the film divert from one another. Although the film's ending is much more satisfying, it is also more commercial and I think I prefer the book's ending because it is chilling yet realistic.
OVERALL–
I'm giving The Circle a full 5* rating because it was a philosophical, introspective read that I thoroughly enjoyed! It made me reflect on how I use social media and how even people with the best of intentions can be corrupted by money and power. I would recommend this to anyone interested in the expansion of technology, social media and how our online and offline lives can interact.
Have you read or watched The Circle? What did you think? Let me know in the comments!
---
SOCIAL MEDIA
[Goodreads // Instagram // Twitter]
OTHER LINKS
Enjoy the content I post? Please consider donating to Novellique via my Ko-Fi link!
I'm an Amazon affiliate; this means I earn a small commission from products bought through my links. Trial Amazon Prime for super quick book delivery!