This term at university, I'm determined to maintain my out-of-university reading. The first book I've read this year completely detached from university is Ready Player One. Here's what I thought!
REVIEW: Ready Player One
Ready Player One – Ernest Cline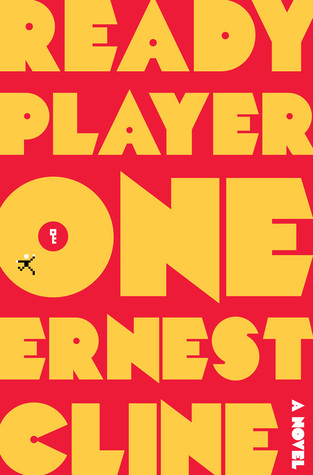 TITLE/COVER.
I hadn't heard about Ready Player One until I saw the trailer for the film, so I had a basic idea of what it was about and how the plot was going to go. The title is perfect and the cover seems to scream 'nostalgia' – the faded yellow colour reminds me of old film and book covers. It's a technological dystopia
CHARACTERS.
I think Ready Player One suffered from a tiny bit of Manic Dream Pixie Girl syndrome, which is the only reason I knocked it down to a 4*. I loved the plot, the writing style, and the majority of the characters – but I felt Art3mis lacked something to her character. It was hinted that there was something interesting in her backstory, but I didn't feel like we ever got to know her. Apparently there is a sequel being planned and I would love it to be called Ready Player Two and focus more on Art3mis – perhaps telling the story from her point of view, or exploring her relationship with Parzival within the OASIS.
PLOT.
Even though I feel like it is obvious where the plot is going and how it will conclude, there were enough plot twists included along the way for me to still really enjoy reading this book. For the sake of spoilers I won't talk about them in great depth, but the inclusion of a completely unexpected LGBT character blew my mind, and I loved the way the keys and gates were described.
OVERALL.
I would have liked Art3mis to be more fleshed out – or at least, to get to hear more of her backstory – but overall I found Ready Player One to be a great book for anyone interested in gaming, pop culture and anyone who likes dystopia that could realistically be our future.
What have you been reading recently? Let me know in the comments!
---
SOCIAL MEDIA
[Goodreads // Instagram // Twitter]
I'm an Amazon affiliate – trial Amazon Prime for super quick book delivery!