September means starting university, and starting university means getting through my first university reading list! Let's have a look at what I'll be reading.
September TBR 2017
During September, I hope to read, or at least begin reading, the five books on my university reading list. If you can call them books, given two of them are anthologies, one of which is larger than my head – but I like a challenge. I'm aiming to cover at least four books (one anthology and three plays) over September.
TITUS ANDRONICUS by William Shakespeare
[Amazon/Goodreads] I've started the next play on the reading list and I'm slowly getting into it. Scene summaries are a wonderful thing and help me to double check my understanding after I've read a couple of scenes.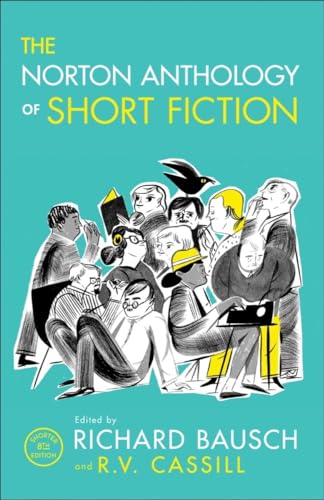 THE NORTON ANTHOLOGY OF SHORT FICTION by Richard Bausch
[Amazon/Goodreads] I've begun to work my way through a couple of these, but as it's a huge anthology I'm not expecting – or required – to finish this in September. I started with the short fiction piece by Margaret Atwood and loved it, so next up is Virginia Woolf's piece – then I'll start looking at authors I'm less familiar with.

RICHARD II by William Shakespeare
[Amazon/Goodreads] I have no idea what to expect from this play as I've never encountered it before or heard anything about the plot. I've heard some people who love it and some people who hate it – we'll have to see which side I'm on!
THE MERCHANT OF VENICE by William Shakespeare
[Amazon/Goodreads] I've read the first couple of pages of The Merchant Of Venice and I think it might be my least favourite of the Shakespeare plays I have to read (based purely on their beginning scene) so I will probably end up leaving it until last. Regardless, it's on the reading list and it will eventually get read.
What are you aiming to read this month? Let me know in the comments!
---
SOCIAL MEDIA
[Goodreads // Instagram // Twitter // Facebook]
I'm an Amazon affiliate – trial Amazon Prime for super quick book delivery!